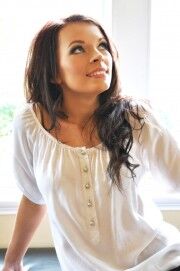 Melissa Lara Dixon

Born

November 14, 1982 (age 29)


New Zealand

Relationship Status

Single

Hometown

New Zealand

Resides

Miami, Florida
Early Life
Melissa is the younger sister of Scott Dixon. Since they are two are two years apart in age, they are really close to each other.
Life
While growing up, Melissa was the girl that always skipped the classes that she hated the most (which was the majority of her clases, the only one that she didn't skip was English class), but somehow managed to stay above 50% for her grade, which was the level that was needed to pass a class.
When she was skpping class, Melissa went to a race track in New Zealand and watched the race that was currently taking place at the time, and just loved racing.
She continued watching racing in New Zealand until she was eighteen, as she moved to Miami, Florida. But after she moved to Florida, she continued watching whatever racing that was there. Then, when her brother Scott made it to the IZOD IndyCar serires in 2003, she then decided to travel with him and watched the IndyCar races, and also becoming a fan of Scott in the process
Personal Life
Melissa is the younger sister of Scott Dixon, and the two are really close to each other with two years of age seperating the two.
Sibling: Scott Dixon (brother), Chelsea Wheldon (sister in-law), Dan Wheldon (brother in-law; deceased)
Family Members: James Wheldon (nephew), Chris Wheldon (nephew), Clarissa Wheldon (niece)
Twitter Account
Melissa's Twitter account is @MelissaDixon. She uses it to talk to her friends.
IZOD IndyCar OC's
Abigail Newgarden, Alexandra Hunter-Reay, Beth Wheldon, Bridget Briscoe, Cassandra Power, Chelsea Dixon, Hayley Fisher, Jayden Power, Kyla Hildebrand, Lindsey Andretti, Megan Hinchcliffe, Melissa Dixon, Natasha Briscoe, Stephanie Franchitti