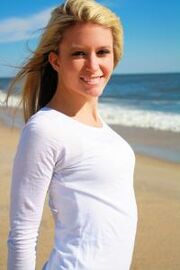 Abby Lily Allmendinger

Born:

November 28, 1983 (Age:28)


Los Gatos, California

Relationship Status:

Single

Hometown:

Los Gatos, California

Resides:

Miami, Florida
Early Life
Abby is the younger sister of A.J. Allmendinger. Growing up, they had a considerate brother/sister relationship, which grew stronger as they grew up.
Life
When Abby was growing up, the kids that Abby was growing up with had considered Abby as a popular girl. Abby didn't think of herself that way. Abby thought that she was just a normal girl. Abby ended up graduating from highschool as a valedictorian, and had received a full scholarship to go to any university or college of her choice. Abby ended up going to the University of California.
Abby graduated from the University of California with a Bachelors of Business Management, and she ended up landing a job as her brother's manager/personal assistant.
She was also a bridesmaid in A.J's wedding to Kayla Coté on January 19, 2007.
Personal Life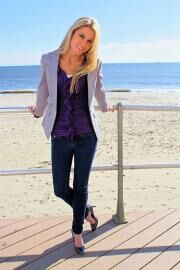 Abby is the younger sister of A.J. Allmendinger.
Abby has a tattoo of Five Stars on her right foot.
Siblings: AJ Allmendinger (brother)
Family Members: Samantha Allmendinger (niece)
Twitter Account
Abby's Twitter account is @AbbyAllmendinger12. She mainly uses it to talk to her friends.